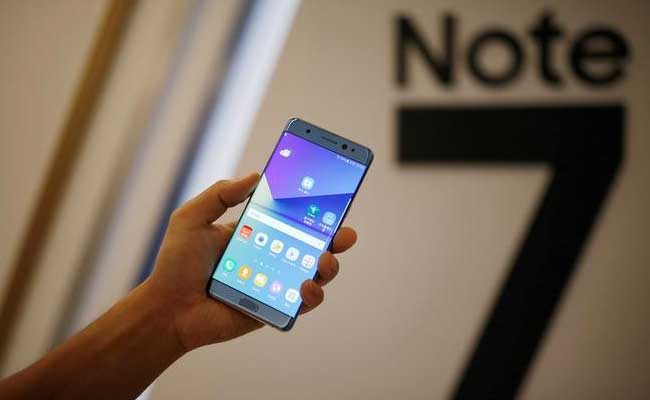 Samsung Electronics Co. and the U.S. Consumer Product Safety Commission agreed to terms for an expanded recall of original and replacement Note 7 smartphones, increasing the number of devices that can be returned to 1.9 million.
All owners of the Note 7s will be able to exchange their devices for another Samsung smartphone or receive a refund under the plan approved by the CPSC, the company said in a statement. Customers who exchange the Note 7 for a Samsung device will get a $100 credit, while those opting for an alternative brand will receive $25 credit.
Samsung cut its third-quarter operating profit by $2.3 billion on Wednesday after deciding to permanently end production of the troubled smartphone. The Note 7 devices were overheating and catching fire even after a recall that was supposed to fix the problem.
"We are committed to doing everything we can to make this right," said Tim Baxter, president and chief operating officer, Samsung Electronics America.
The U.S. consumer agency had announced voluntary recall of 1 million Note 7s on Sept. 15. The CPSC mainly enters into agreements with companies for recalls rather than going to court to compel action.
"The recall expansion announcement made just now won't make any difference on the cost that Samsung has reflected on its latest revised earnings estimates," said Song Myung-sup, a Seoul-based analyst at HI Investment & Securities Co. "However, winning back the customers' trust is a different issue. That side effect will linger until early next year."
After three straight days of declines, Samsung shares rebounded today, rising 1.4 percent in Seoul trading. The stock has slumped 10 percent in the previous three trading days, wiping $21 billion from its market value.
To contact the reporters on this story: Alan Levin in Washington at [email protected] ; Jungah Lee in Seoul at [email protected] To contact the editors responsible for this story: Jon Morgan at [email protected] ; Robert Fenner at [email protected] Peter Elstrom, Reed Stevenson
@2016 Bloomberg L.P.
Story first published on: October 13, 2016 14:56 (IST)
["source-ndtv"]