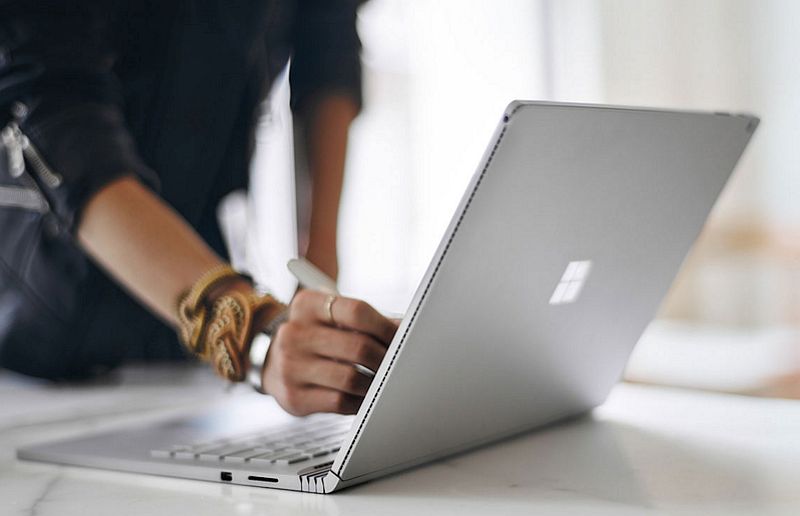 HIGHLIGHTS
Surface chief Panos Panay sent out this memo
He claims that Consumer Reports heavily relies on two products' data
Return rates on the Surface Book and Pro 4 were very high at launch
Microsoft's Surface products came under the scanner when Consumer Reports released a survey report claiming that the laptops and tablets in this series were not reliable. The non-profit publication surveyed 90,000 tablet and laptop owners and found that an estimated 25 percent of those with Microsoft Surface devices would be presented with "problems by the end of the second year of ownership." While Microsoft dismissed these claims at first, it didn't provide any clarity or detail to counter the findings. Now, an internal company memo has been leaked, and it seems to dive deep into the study and the possible reasons why these incorrect conclusions were derived by Consumer Reports.
According to the leaked internal memo, obtained by Paul Thurrott, high Surface Pro 4 and Surface Bookreturn rates could have influenced the findings of the Consumer Reports study heavily. The memo shared a chart that showed return rates for the Surface Book, Surface Pro 4, and Surface Pro 3.
The Surface Book, notably, has suffered the most, with return rates reaching to 17 percent at launch. It remained above 10 percent for six months, and is reported to have the highest return rates than any other Surface product in two years of its life cycle. Surface Pro 4 had 16 percent return rates at launch, but dropped below 10 percent in one month. Lastly, Surface Pro 3 also saw 11 percent return rates, but that also dropped to 10 percent soon after.
In the memo, Surface products lead Panos Panay writes, "It's important for us to always learn more from our customers and how they view their ownership journey with our products. Feedback like this [from Consumer Reports] stings, but pushes us to obsess more about our customers."
Panay also writes that Microsoft has worked tirelessly to fix all the issues, and the return rates have reduced a lot over the past 12 months; however that does not reflect Consumer Reports' findings, and the study is heavily reliant of Surface Pro 4 and Surface Book users only. He claims that subsequent devices have been launched in far more reliable states, and that Microsoft is adamant on letting its users know that.
"[We] have put together a comprehensive set of data that reflects the strength of our quality and our customer sentiment, and will be working with partner organizations, including marketing, retail, and sales, to share that information broadly," Panay writes in the memo.
However, this memo proves that the Consumer Reports findings' has put a dent in the Surface series' armour, and Microsoft is doing everything it can to retain popularity and do damage control.
["Source-gadgets.ndtv"]