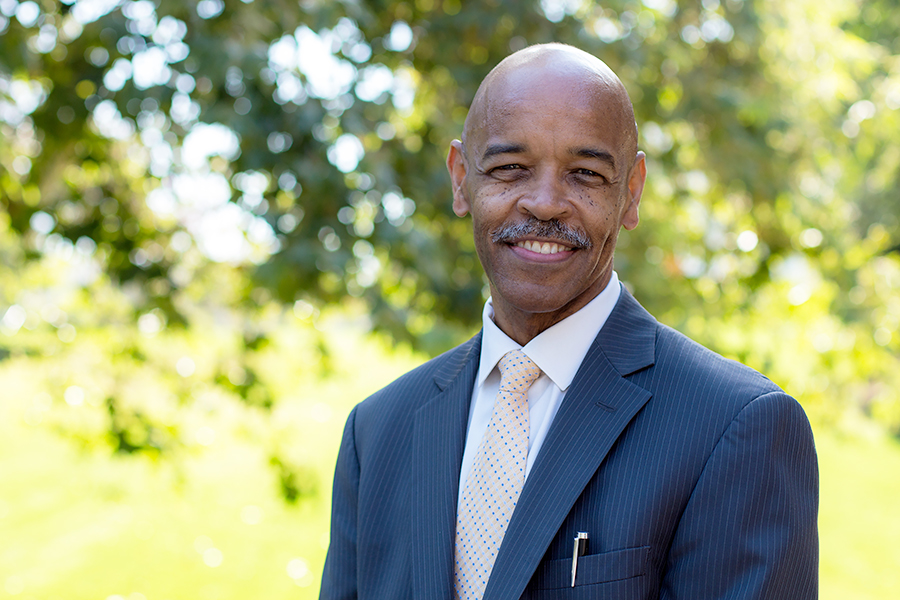 Joe Johnson, Dean of the College of Education and Interim Dean of the College of Extended Studies, announced that he will retire from San Diego State in June of 2018. He has been an educator for 30 plus years and has had a fulfilling career in the academic field.
"Joe has been a bright spot in our college from the time he arrived as a professor of educational leadership through his time as dean," Department Chair of Educational Leadership Doug Fisher said.
Johnson, a San Diego native, always wanted to be a teacher and help others reach their fullest potential.
He received his undergraduate degree from the University of Wisconsin at Oshkosh before returning to San Diego and obtaining a masters in special education and an administrative credential from San Diego State.
After teaching in San Diego for six years, Johnson became a school administrator for 21 years in New Mexico before receiving his Ph.D. at the University of Texas.
Johnson focused his efforts while at the University of Texas into research on schools that served low-income students but achieved high academic results.
Before returning to SDSU in 2005 to become a professor in the educational leadership department, Johnson also worked for the U.S. Department of Education and the Ohio Department of Education.
In 2013, Johnson took on the roll of Dean of Education at SDSU.
During his time as dean, he headed the National Center for School Transformation, an initiative started to identify and study very high performing urban and low income community schools that had great results in every demographic.
"Using my background from the research I did in Texas, I was ready to take on the challenge of finding school districts to partner with and give the schools the opportunity to see their true potential," Johnson said.
As Johnson's retirement approaches, he said he finds himself having many fond memories of the school.
"There are so many things that I see our college accomplishing with the most important being the work that our graduates are doing," Johnson said. "As I look at the students today, I can only imagine what successes will be in the coming years as they go off into the world and become our legacy and our future."
University faculty have a mutual respect for Johnson after working alongside him during his time as a professor and dean.
"He is a thoughtful leader who has improved faculty morale, encouraged innovation and impacted thousands of educators," Fisher said.
Johnson plans to continue his work with the NCUST following his retirement.
"I want the center to get to a place where we are able to help people who are working in schools to know, without a doubt, that they can create outstanding schools regardless of the race, income and backgrounds of the students and their families," Johnson said.
He wants the center to make people feel empowered and know that educators can make a difference in the lives of the people and students that it serves.
As his retirement draws near, Johnson is appreciative of the time he has spent at SDSU as an educator and the dean of education.
"I hope that people understand what a special place SDSU is," Johnson said. "We sometimes look at the challenges and imperfections of our systems and we let those drag us down but we fail to realize that the potential is limitless here at SDSU."
["Source-thedailyaztec"]