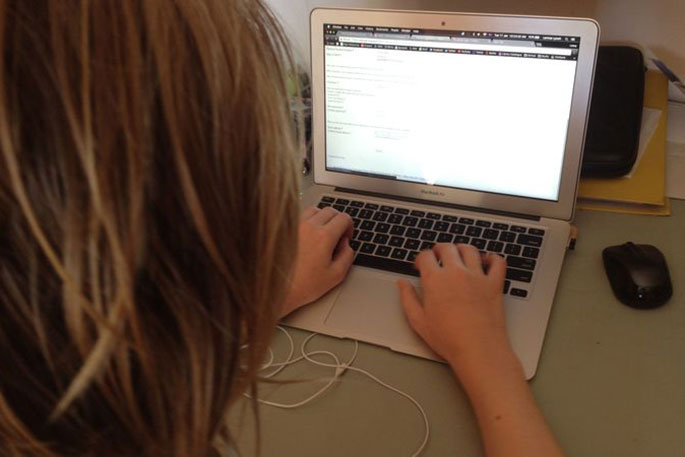 Young people recognise the dangers of social media and are asking for safeguards to be put in place to protect them – including having its safe use taught in schools as part of the curriculum, a new study of New Zealand youth has found.
 The youth-based Social Media Study, conducted by Nielsen for the Graeme Dingle Foundation, reveals the dangers – as well as the positives – of young people's extensive use of social media such as Facebook, Snapchat and Twitter.
It makes key recommendations for how safeguards can be put in place, saying that there should be a way of flagging or identifying social media users with poor mental health.
Ian Mills of Nielsen says a major finding from the survey is that young people themselves are calling for safeguards.
"The research clearly shows that young people are telling us that they recognise areas where they are at risk from social media and they believe safeguards are needed."
The study recommends that social media channels should highlight when a photo has been digitally enhanced or altered and platforms should do more to make it clear when influencers are being paid to say or do something.
Young people themselves have identified peer-mentoring support as an effective way to help guide and support younger students with their management of social media.
Julie Moore, the Graeme Dingle Foundation's Research and Evaluation Manager says the results highlight the need for action to protect young people.
 "Every week 3.7 million New Zealanders access the Internet and 2.5 million interact on social media at least once a week, mostly through smart phones. 
 "The younger you are, the greater the impact mobile devices and apps have on your life, and the importance of this is underlined when you realise one in five Kiwis are aged between 13 and 24.
 "Social Media is a real double-edged sword. It has lots of positives that benefit but a dark side that can drag people down. There appears to be a key need for more support and education with regard to the safety of young people's mental health and confidence when it comes to social media experiences.
 "The Graeme Dingle Foundation hopes this study will open the door for discussions on what safeguards and support systems can be put in place for the future wellbeing of our youth."
The survey follows similar research in the UK in 2017 by the Royal Society for Public Health funded by The Philipp Family Foundation, a UK charitable trust with an interest in addressing public health needs.
The RSPH research project surveyed UK youth (aged 12-24 years) about the five most popular social media platforms (Facebook, Instagram, Snapchat, Twitter and YouTube) and how each of these platforms impacted their health and wellbeing (both positively and negatively).
Following publication of the project research report #StatusOfMind, the RSPH wanted to extend their international work and engage with partners overseas in areas of mutual interest.
The PFF, therefore, approached the Graeme Dingle Foundation to explore the possibility of conducting a similar study in New Zealand.
 The Foundation commissioned Nielsen to survey New Zealand youth through a three-stage process.
 Stage One focused on Nielsen's Consumer and Media Insight's (CMI), a nationally representative consumer database of 11,000 New Zealanders giving a rich source of insights into youth demographics and social media use, as a whole and by key age splits
Two groups were profiled within the ages of 13-24, one being avid social media users and the other non-users.
 Stage Two involved qualitative research designed to capture genuine attitudes, behaviours and feelings of the target group, through three online groups of ten participants – 14-15-year olds (minors), 16-18-year olds (predominantly still at school), and 19-24-year-olds.
 In stage three a social media survey, developed in partnership with the Graeme Dingle Foundation, was modelled on the UK survey to enable a comparison of the UK and New Zealand results.
 Also, to extend the research and to contribute to a pool of knowledge that will aid the development of safeguards to protect and promote youth health and wellbeing, additional questions were included on issues such as the frequency of negative and positive experiences while on social media.
A total of 509 survey participants were recruited through social media and via Nielsen's online panel, with those between the ages of 13-15 years being referred by parents who are currently part of Nielsen online panels.
["source=sunlive"]