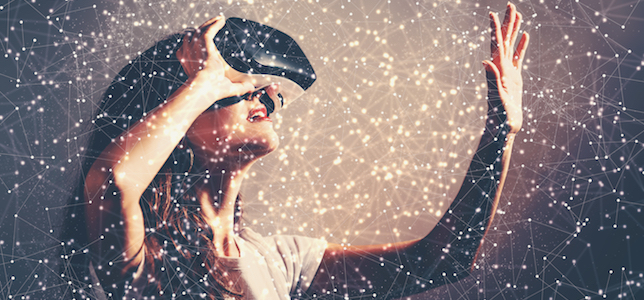 While visual technologies in education are expected to steadily grow each year through 2021, the majority of the market will comprise virtual reality (VR), augmented reality (AR), 3D printing and visual data analytics products, according to a new industry forecast.
The latest industry report from Technavio predicts the visual tech market in education will grow 33 percent through the forecast period 2017-2021. VR, AR, 3D printing and visual data analytics are the top four product segments — already accounting for more than 65 percent of the market as of last year.
Furthermore, Technavio identified the following companies as key vendors:
Alchemy VR;
EON Reality;
Magic Leap;
Oculus;
Qlik;
Stratasys; and
VR.
Secondary vendors that will also be prominent in the market include:
DAQRI;
QuiverVision;
Gamooz;
Discovery Communication;
Google;
Seiko EPSON;
HTC Global Services;
Zebronics;
LG Electronics;
Homido;
Immersive VR Education;
3D Systems;
Meta;
ExOne;
Blippar; and
InGage.
The report noted that in K–12 and higher education, more funding is going toward developing infrastructure to provide digital solutions to students. The United States Department of Education recently launched the EdSim Challenge, for instance, to engage members of the ed tech community to develop virtual simulations to benefit next-generation students (particularly in STEM subjects).
"Many universities in advanced economies are using latest technology solutions that can be incorporated with visual technologies such as AR and VR to create an interactive learning environment for students. Educational institutions are collaborating with various market vendors to leverage the innumerable benefits provided by these visual technologies," said Technavio in a prepared statement.
The full report is available on the Technavio site.
["Source-thejournal"]