Social networking platforms like Facebook and Twitter maintain about 3.2 billion social media users across the world, says Amelia Emma, content manager at the GreyCampus. Emma says that the strength of the brand can be increased with efficient social media management and AI.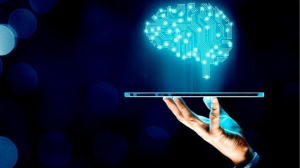 Social media has been a part of digital marketing only for a decade but has rapidly risen in importance and is now an inherent difference-maker in the business.
Social media has transformed the way we lead our lives, from interacting with people to gaining insights on what's happening all around the world. It is now everywhere and has been growing exponentially since the year 2004.
It is undeniable that social media platforms are now a major source of information. With so many users, social media has become a significant platform for marketers to reach out to potential buyers, customers, or influencers.
It is also helpful in improving existing relationships among businesses. The strength of the brand can be increased with efficient social media management. But how do you monitor such an enormous number of users and make sure you target the right ones? The answer to this is very simple: Artificial Intelligence.
The adoption of Artificial Intelligence, in spite of its various benefits and risks, is becoming more and more popular in business and social media is no different.
Since the number of users will grow continually, the amount of data maintained by these platforms will also increase. The volume of this user-generated data is unique and phenomenal.
As this data is unstructured, it is a very difficult task to assess the information. AI helps marketers to analyse a large amount of data to identify trending topics, patterns and hashtags to understand the behavior of the user.
As technology advances, a variety of tools are being used in the competition to approach clients on social media. Social media marketing has also gained an extensive boost with the application of Artificial Intelligence.
Various influential companies have already identified AI as the 'progressive path for growing their business'. Artificial Intelligence serves as an extraordinarily performing digital brain, which gives a path to the marketer and helps them build a much more powerful strategy for targeting customers.
Here are five ways in which AI will influence social media marketing:
Customer division: Identifying the target audience and grouping them with respect to their age, location, preferred content, past purchases, etc. is a fundamental responsibility of a digital marketer. By dividing them, it makes it easier to push the suitable product to the right customer.
Slack bots: The application of slack bots has boosted social media marketers in various ways. They help with the in-depth study of all the posts that are advertised on social media platforms and help in predicting the possibility of success.
Publicity optimisation: Targeting the right audience is never easy as promoting a product to the customer in a way that it does not look obtrusive is a significant challenge. With the help of behavioral analytics, Artificial Intelligence can help marketers to identify the right customer for promotion.
Social media listening: Social media listening is a process of identifying and assessing what others are saying about your brand or company online. By using Artificial Intelligence and machine learning algorithms, social media listening identifies keywords, phrases and brands that are well-suited to the company. The data collected is then used to generate specialised content and insights for customers.
Competitor Analysis: AI algorithms help a business to effectively analyse their competitors on various social networks and discover the techniques that are implemented by them. With the help of this analysis, the business can integrate the techniques used by its competitor with the marketing strategies that they already use and stay ahead in the competition.
Not only does AI help in marketing, but it also helps in monitoring media content continuously. This is to mitigate the number of risks surfacing on social media platforms like Twitter, Instagram and Facebook, which have been a major target of bullying. According to research, around 87% of teens have experienced cyberbullying.
In order to overcome such situations, Instagram, a Facebook-owned photo-sharing network, has integrated machine learning tools that detect bullying in photos, captions and comments. The algorithm called DeepText uses AI to evaluate words for meaning and context.
Twitter, on the other hand, uses Natural Language Processing and tweet ranking algorithms to analyse hundreds of tweets every second and predict the popular tweets that users might find interesting.
Also, Twitter is one of the platforms where there is a rapid spread of hate speech and was criticised by many users for not taking action to prevent it. In order to fight this issue, Twitter has turned to AI for help.
Twitter AI is using algorithms to identify racist content and hate speech. In the previous year, this social media platform has also launched a new characteristic that uses Artificial Intelligence to crop photos. It uses neural networks to recognize the most fascinating bit of a picture to illustrate as a thumbnail.
source: mediaupdate