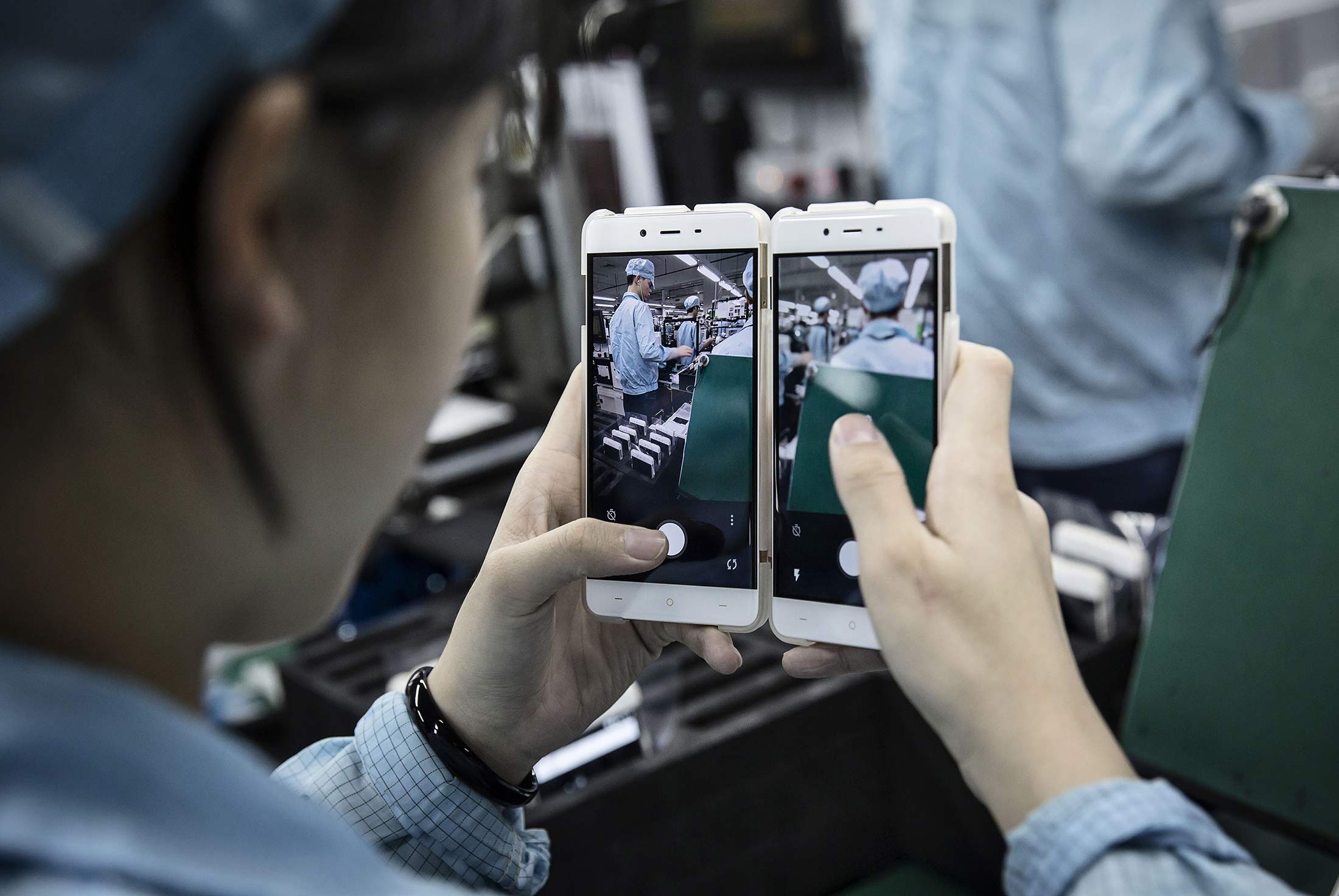 The rally in technology stocks may have more room to run after the industry overthrew financials as the main driver of emerging market shares last quarter.
Firms from South Korean phone makers to China's biggest internet company helped drive a 17 percent surge in technology shares in the MSCI Emerging Markets Index in the first quarter, the best showing in five years. That pushed up their weight to 24 percent, surpassing financial shares in the index for the first time since 2004.
BNP Paribas Investment Partners is doubling down on the sector, betting that earnings growth can sustain further gains. Societe Generale SA remains bullish as the growing prominence of Chinese consumers continues to drive returns.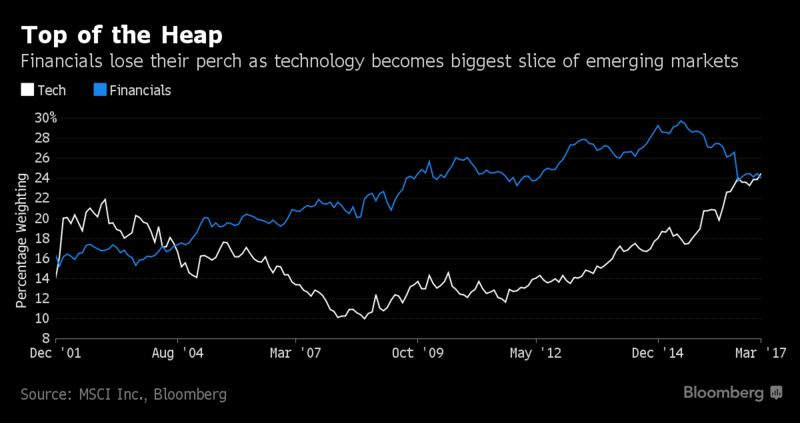 "Technology is part of the consumer, and the consumer story is strong," Frank Benzimra, Hong Kong-based head of Asia equity strategy at Societe Generale, said by phone. "When you have market conditions where growth is improving, inflation is rising, it is a sign you want to have a little bit more cyclical or value in your portfolio."
Technology shares have outperformed both industrial and financial stocks every year since 2011 in the emerging markets benchmark. Over that period, the group has returned 56 percent, compared with a 34 percent loss for industrials and a 19 percent drop for financials. Samsung Electronics Co., the firm accounting for the largest chunk of the developing nation gauge, handed investors a 132 percent return. Tencent Holdings Ltd., the next biggest, is up more than 500 percent.
State-owned lenders China Construction Bank Corp., Industrial and Commercial Bank of China Ltd. and Bank of China Ltd., the three largest weightings in the group, have been a drag on the fortunes of emerging-market financials. Shares of the companies are down at least 5.9 percent since 2011.
While the trio has led a rebound this year, with bulls pointing to an outlook of modest rises in market interest rates lifting profits, concerns remain about bad debt levels and the perception that state-owned enterprises put the interests of China's Communist leadership above those of shareholders.
That's left an opening for more competitive startups in financial technology to attract customers, according to BNP Paribas's Arthur Kwong.
"The old traditional banking system is not as competitive compared with some developed parts of the world," said Kwong, head of Asia Pacific equities at BNP Paribas in Hong Kong. "There's a lot of profit that can be taken away from the banking system into the fintech sector. So it's just the beginning."
["Source-bloomberg"]