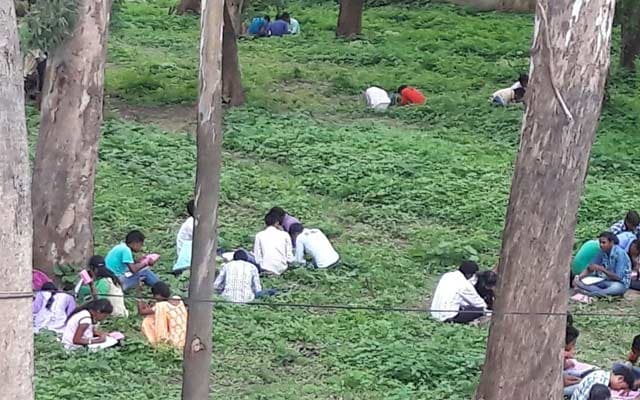 RANCHI: 
HIGHLIGHTS
More than 1000 students sat on lawns to take exams at Dhanbad college
There was no invigilator, leaving the students free to use unfair means
College said it had room inside only for 600 students
Days after Jharkhand Chief Minister Raghubar Das took a dig at neighbouring Bihar over the recent merit scam — inviting Bihari students to take their exams in Jharkhand — reports from a college in Dhanbad painted a very unflattering picture of the education system in his state.
At Govindpur's RS Mor College, more than a thousand students were seen spread across the lawns. They sat in what appeared to be small study groups of three and more, heads bent together.
In reality, they were taking an exam. But no invigilator appeared be present anywhere, leaving the field wide open for cheating — something Chief Minister Das had implied doesn't happen in his state.
The college authorities claimed there was not enough room for all the students to sit indoors. The classrooms, they said, can altogether sit 600 students – in comparison to the 1,664 taking the Class XI exams.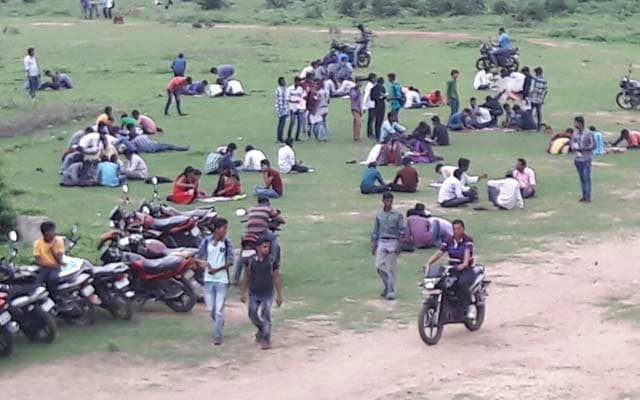 Last month, the education board chief, his wife and another person were arrested in what came to be known as the "merit scam" in Bihar. It came to light after the results of the Class 12 board exams were declared and television footage showed that a number of toppers were clueless about the subjects they were supposed to have aced.
One of the students, Ruby Rai, who topped the Arts section, said Political Science was about the art of cooking. Science topper Saurabh Kumar was unable to tell the relation between water and H2O. Asked what was the most reactive element in the periodic table he replied "Aluminium" instead of Fluorine.
With Bihar being notorious for cheating during exams, the media reports raised a hue and cry, pushing the authorities to take action. Chief Minister Nitish Kumar spoke of the need to rein in the "education mafia". Ms Rai was arrested, along with three other toppers, after failing a re-test.
["source-ndtv"]