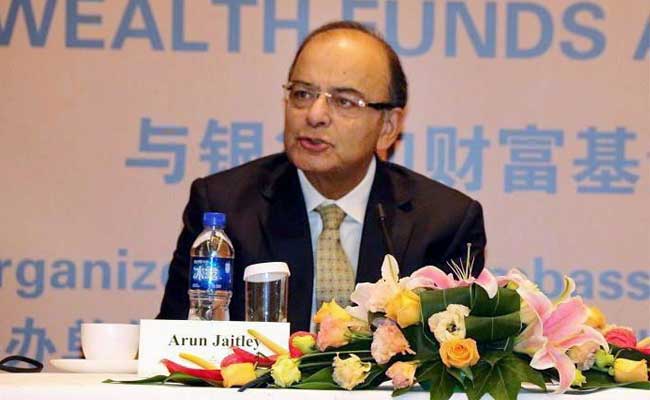 BEIJING: 
India is preparing a basket of projects worth USD 2-3 billion for funding by the Asian Infrastructure Investment Bank (AIIB) in several areas like urban development and energy and is ready to set up an office of the China-backed bank in New Delhi.
Finance Minister Arun Jaitley made the offer to set up AIIB branch in India while addressing the Board of Governors Session of the Annual General Meeting (AGM) of the bank headquartered in Beijing yesterday.
"India has a huge unmet demand for investment in infrastructure and is preparing basket of projects worth USD 2-3 billion for AIIB funding in the areas of urban development (including smart cities), energy, urban transport, railways, inland waterways and water supply," Mr Jaitley said.
In his address, Mr Jaitley said the AIIB has come up amidst huge expectations in a difficult time for the global economy.
"The overall recovery of the global economy remains very modest and global growth rate projections have been revised downwards, even though the Asia-Pacific region remains the growth engine for the world," he said.
Notwithstanding the global headwinds, however, India continues to maintain a high growth rate at 7.6 per cent in 2015-16 compared to 7.2 per cent in the previous year.
"AIIB presents a much-needed additional financing window dedicated to infrastructure projects and meeting the financing gap that may be beyond the capacity of the individual countries and the existing MDBs (Multilateral Development Banks)," Mr Jaitley said of AIIB's role.
AIIB was officially established last year with an authorised capital of USD 100 billion in which India and 56 other countries joined as founding members. China is the largest shareholder with 26.06 per cent voting shares.
India is the second-largest shareholder with 7.5 per cent followed by Russia 5.93 per cent and Germany with 4.5 per cent.
["source-ndtv"]