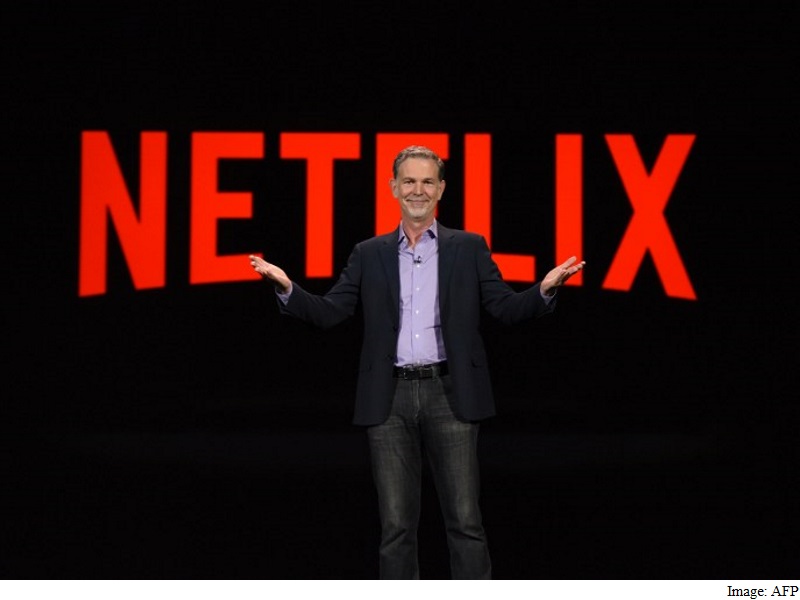 Deep Pockets of Streaming Services Drive Up Market for Movies, TV Shows
When the critically adored drama "Manchester by the Sea" premiered Saturday at the Sundance Film Festival, the annual movie mecca where the best in indie films are screened and sold, some of the industry's biggest names fought to win its distribution rights, including Universal, Sony and Fox Searchlight.
But the winner didn't come from Hollywood. Instead, the movie's North American rights were sold to Amazon Studios, the video division of the Web retail giant famous for superfast shipping and discount diapers, which won the bidding war with a $10 million (roughly Rs. 67 crores) offer that could give Amazon a shot at attending next year's Oscars.
For years, streaming giants such as Amazon and Netflix have fought unsuccessfully for a place at the table of one of the film world's most lucrative events, aiming to compete with traditional distributors who buy and advertise the movies in hopes of pocketing box-office profits.
(Also see: Netflix Membership Climbs With Global Growth)
But now, surprisingly, the streaming giants are starting to win, the latest sign that the tech giants' deep pockets and fast-growing ambitions are making them real players in the movie business – and raising fresh questions over how the industry hopes to compete with Big Stream.
(Amazon.com chief executive Jeffrey P. Bezos owns The Washington Post.)
A few years ago, the streaming services were seen solely as bargain-bin buyers of other companies' franchises, posing little threat to big studios and, often, offering up rewards through licensing deals in which the streamers paid to put the studios' leftovers online.
But a lot has changed since Netflix first premiered original hits, including "House of Cards." Netflix said it plans to spend a jaw-dropping $6 billion (roughly Rs. 40,793 crores) this year on content, including more than 600 hours of original films and TV.
(Also see: Netflix Chief Says 2016 Will Bring Emphasis on Family Shows)
Still, indie filmmakers and distributors have balked at selling to the streamers because their movies won't be guaranteed the traditional theater release, depriving them of big-screen audiences and the screenings they need to become eligible for awards.
But that resistance has seemed to erode as the streamers have extended their shopping spree on high-quality productions and pushed to deflate the stigma attached to straight-to-TV releases. The millions of dollars in cash from Netflix and Amazon have certainly helped.
Besides "Manchester by the Sea," a film produced by Matt Damon and starring Casey Affleck, Amazon also secured several other buzz-generating Sundance darlings: "Love and Friendship," based on a Jane Austen novella; "Complete Unknown," an art-house drama; and the literary scandal "Author: The J.T. LeRoy Story," which will become Amazon's first acquired documentary.
Its streaming rival, Netflix, joined it in the spending spree, buying three films before the festival began: "The Fundamentals of Caring," a road-trip comedy starring Paul Rudd and Selena Gomez; "Under the Shadow," a tense horror flick set in 1980s Iran; and "Tallulah," an Ellen Page dramedy by a writer for "Orange Is the New Black."
The streaming giants' presence was felt even when they didn't win. Netflix fought a bidding war for "The Birth of a Nation," an unsparing drama of the Nat Turner slave rebellion, which takes its name, bitingly, from the 1915 silent film that lionized the Ku Klux Klan.
Heavy negotiating for the film – an early favorite of Sundance crowds, and in demand at a time when Hollywood's diversity problem has taken center stage – helped spark the biggest deal in Sundance history when Fox Searchlight agreed to buy the rights for a festival-record $17.5 million.
When the streaming giants tried for these kinds of deals at last year's Sundance, they were often thoroughly rebuffed. Amazon lost a weighty bid for "Brooklyn," the period drama won by Fox Searchlight and now Oscar-nominated for Best Picture.
But in the past year, Amazon has loosened its purse strings and offered filmmakers some of the trappings of traditional movie giants, like promising it would work with an established theater distributor for the film's release and mount an aggressive award campaign.
After Netflix won the rights to "Beasts of No Nation" last year, it became the first streaming giant to push for a big-screen run and awards campaign for the gritty child-soldier drama. The movie made less than $100,000 in theaters, but it built major buzz for Netflix and led to award nominations – though not from the Academy Awards.
The streamers' fast growth has made similar waves in TV. Netflix's billions in content has pushed competitors to open their pockets, and Morgan Stanley analysts estimate that cable giant HBO will increase its spending this year by 20 percent, to about $2 billion (roughly Rs. 13,597 crores).
© 2016 The Washington Post
Tags: Amazon, Home entertainment, Internet, Netflix, Streaming
["Source-Gadgets"]