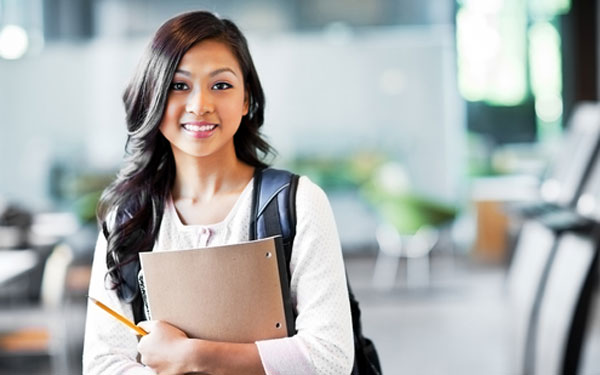 The highly competitive engineering entrance examination, JEE Main 2018 is now just a few months away. We know that aspirants by now will be searching and screening for the best preparation methods to ace the exam.
Through this article, we will help and assist you in your preparation. We present to you "Chapter wise weightage & Important Topics for JEE Main 2018". As it is not just a smarter way of preparing but must be the actual way of preparing.
As no one can study each and everything present in JEE Main syllabus, so let's have a look at the most important chapters from each of the subject. Therefore, topics along with their weightage are mentioned below.
Physics (Advice: Use that mass times the acceleration to crack the exam)
All right, Physics contains a number of memory-based chapters like semiconductors, communication systems, and modern physics as a consequence student generally try to skip this part which is not advisable since it fetches easy marks and have questions in the same or the other way in JEE Mains. Also, you can prepare them via a summary sheet as they are quite small compared to other chapters.
Atoms and Nuclei is almost the last chapter of the entire JEE syllabus and is considered to be boring by a lot of students and it is generally a JEE Mains specific topic, thus, students tend to skip this part which is incorrect.
Oscillations and Waves are full of formulas and is also asked in an easy form in the exam and Current electricity is pretty much analogous to electrostatics and is also taught in class 12th.
Topics which very crucial are Oscillations & Waves (10%), Rotational Motion (8%), Electrostatic (8%), Atomic physics (8%), Current Electricity (7%), Laws of motion (6%), Magnetic effect of current and magnetism (6%), Kinematics (6%), Thermodynamics (6%) and you can see that they together constitute to 61%.
Topics which must be well read are Work power & energy (5%), Optics (5%), Electronic Devices (5%), Properties of solid & liquid (4%), EM waves (4%), EMI (3%)
Further topics of average chances are Alternating Current (2%), Measurements, errors, units & dimensions (2%), Dual nature of matter (2%), Communication system (2%), Gravitation (1%).
Chemistry (Advice: Think like a Proton and stay Positive)
Chemistry is full of topics which require complete mugging up of chapters. This makes students skip out on a lot of topics and sometimes even on the entire unit of inorganic chemistry.
In chemistry, organic, inorganic and physical chemistry all have the same weightage in the JEE Mains exam, but each of these have certain chapters which carry the maximum weightage as discussed below.
Organic compounds containing oxygen contains in depth content on aldehydes and ketones. This topic is taught in class 12th and since it contains two important classes of compounds it has a greater weightage in JEE Mains.
Chemical bonding is a part of inorganic chemistry and is taught in class 11th. It is an easier part of inorganic chemistry and while preparing this chapter you must refer to the NCERT too.
Thermodynamics and heat is a part of both physics and chemistry it is a widely asked one since it has different conventions in both the subjects. Also if it is prepared one can attempt questions of it from both subjects with a basic idea of conventions used in each subject.
Coordination compounds is important for both JEE Mains and Advance. It is taught in class 12th and is widely asked in almost all engineering entrances.
These topics from chemistry are the most important ones. Chemistry should be done with utmost care as it is a very scoring subject and less time taking too. Also, many questions can be answered by just looking at the options in chemistry. Thus, try to leave out as less as possible in chemistry.
Topics which very crucial are Organic Compounds containing Oxygen (10%), Equilibrium (Ionic + Chemical) (8%), Chemical Kinetics (7%), Transition Elements (D and F block) (6%), S Block (6%), Chemical Bonding (6%), Some Basic Principles of Organic Chemistry (6%), together constituting 50%.
Topics which must be well read are P Block (5%), Coordination Compounds (4%), Thermodynamics (4%), Organic Compounds Containing Nitrogen (4%), Redox Reaction (3%), Biomolecules (3%).
Further topics of average chances are Electrochemistry (2%), Atomic Structure (2%), Polymer (2%), Solutions (2%), Solid State (2%), Some Basic Concepts in Chemistry (2%), Periodic Classification (2%), States of matter (2%), Hydrogen (2%), Metallurgy (2%), Hydrocarbons (2%), Organic Compounds Containing Halogen (2%), Surface Chemistry (1%), Purification Characterization Organic Compounds (1%), Chemistry in everyday life (1%), Environmental chemistry (1%).
Mathematics (Advice: Quality matters, not Quantity)
Mathematics is a scoring section of JEE Main but also the lengthy share and thus, requires the utmost contribution in practice and efforts.
Integration is taught as definite and indefinite integrals and is taught in class 12th.
Permutations and Combinations and Probability are very much inter-related and the questions from them are the most interesting and logical ones. Questions from these chapters are asked frequently and require a lot of practice and concept application part.
Questions from inverse trigonometry and trigonometric equations are important and also they fetch easy marks. Many times the answer can be reached by option checking and thus, due to its easy nature this unit must not be skipped.
Mathematics requires time and patience. Apart from these, there are many easy topics which can be prepared for getting good marks in lesser time. But yes, the above ones must not be skipped in any case.
Topics which very crucial are Integrals (9%), Probability (7%), 3-D geometry (7%), Trigonometry (7%), Vector Algebra (7%), Comic section (7%), Straight Lines (6%), together constitute half of the weightage of the complete subject!!
Topics which must be well read are Sets, Relations & function (5%), Matrices & Determinants (5%), LC&D (5%), Quadratic Equations (5%), Derivatives (5%), P&C (4%), and Complex Numbers (4%).
Further topics of average chances are Circle (3%), Sequence and series (3%), Binomial theorem (3%), Differential equations (3%), Inverse Trigonometric functions (2%), Heights and Distance (1%), AOD (1%), Statistics (1%), Mathematics Induction (1%).
Prepare smartly…
Not much time is remaining in the examination and it is not uncommon to get stressed because of all the expectations, we would advise you to stop thinking about the result and focus on what is important, getting your fundas clear.
Of course, JEE is not easy to crack, but not all big things are done with complete hard work, they involve a spirited mind, composure as well as a smartly planned strategy to counter any problem that you might face.
We hope this article has helped you in enlisting the topics for your preparation.