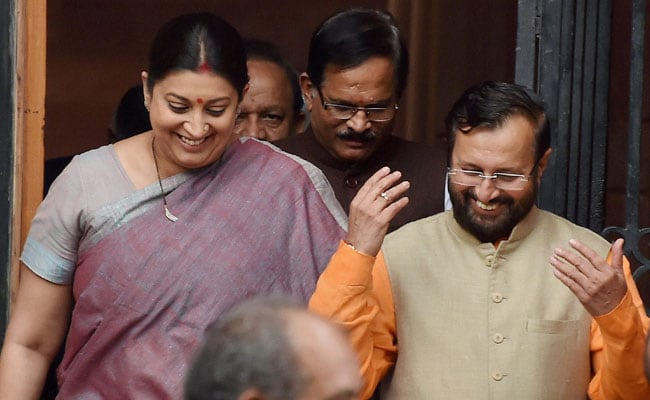 NEW DELHI: 
HIGHLIGHTS
Prakash Javadekar gets HRD portfolio, Smriti Irani moved to textiles
Venkaiah Naidu gets Information & Broadcasting, retains Urban Development
Ananth Kumar gets Parliamentary Affairs Ministry from Naidu
Smriti Irani is no more the country's Education Minister. In a big cabinet reshuffle by Prime Minister Narendra Modi on Tuesday, Ms Irani has been moved out of the Human Resource Development or HRD ministry and Prakash Javadekar, promoted to cabinet rank this morning, will hold the portfolio now.
Ms Irani, whose two-year tenure saw several controversies, has been moved to the Textile Ministry, seen as a less glamorous assignment. There is speculation that the shift could have something to do with a key role for the young minister in Uttar Pradesh, where elections that the BJP sees as a must-win will be held early next year.
In other important changes made by PM Modi, Venkaiah Naidu will now be Minister for Information and Broadcasting, a portfolio held by Finance Minister Arun Jaitley as an additional charge. Sadananda Gowda loses the Law Ministry to Ravi Shankar Prasad, who is also the Information Technology Minister. (Complete list of who got what)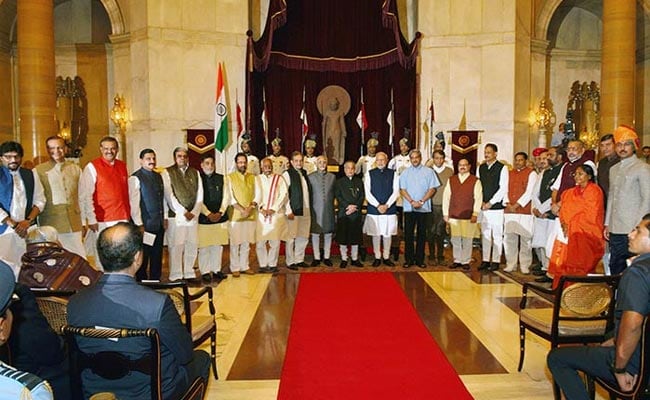 Mr Naidu will no more hold charge of the Parliamentary Affairs portfolio, which will now be held by Ananth Kumar. Venkaiah Naidu retains the Urban Development Ministry.
Piyush Goel will hold Independent charge of four key ministries – Power, Coal, New and Renewable Energy and Mines.
Vijay Goel, one of 19 new ministers who took oath at the Rashtrapati Bhawan today, takes over the Youth Affairs and Sports ministry (Independent Charge), left vacant when Sarbananda Sonowal moved to Assam as chief minister in May.
Jayant Sinha has been shifted from the Finance Ministry and will now be minister of state for civil aviation. Santosh Kumar Gangwar and Arjun Ram Meghwal, who took oath today, are the new junior ministers for finance.
Journalist turned politician MJ Akbar is minister of state for External Affairs.
With the induction of the new ministers today, PM Modi's council of ministers has been expanded to 78 members.
["source-ndtv"]