Today, there are several different types of data recovery available. Some of do not require to pay anything, while some of these are paid. Each different software supports different interfaces, support facilities, features etc. However, there are only a handful software, which are actually useable by a wider audience, and these are the software that come out at top.
EaseUS data recovery software can be used in order to recover important files and folders, which might have been lost due to some unforeseen circumstances, such as recycle bin recovery, system crash, OS crash, system crash, hard disk failure, or some kind of accidental deletion. It can also assist the user in recover files from various different secondary storage devices, such as external HDD, iPod, smartphone, iPhone, flash drive, pen drive etc.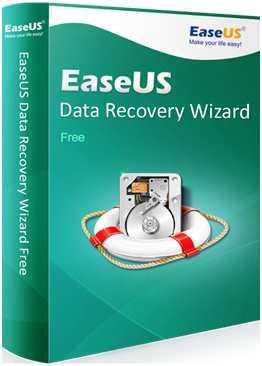 Different Types of Packages
In order to make use of this software, you need to download the software from the official website of the software. The software is available in 4 different packages, which are namely Free, Pro, Pro+WinPE and Technical packages. The first one, as the name suggests is free, while the other 3 are premium. The premium packages feature additional features, support and unlimited data recovery options.
Once the software has been successfully installed on the system, all you are required to do is select a location, where the search will begin. Once the location has been selected, the software will start the recovery procedure.
Scanning Modes
The recovery procedure is made up of two scanning modes, which are quick scan mode and deep scan mode. The quick scan mode is the faster scan modes, as the name suggests. It brings more emphasis on bringing forth quick results. It retrieves any files, which had been deleted recently by searching the memory for data remnants, left behind by deleted files. This scan mode is quick and reliable to use.
The other scan mode, deep scan mode, has a wider search area. It is an advanced mode, which targets additional data remnants, and takes time in retrieving all sorts of results. It also brings forth any system, inaccessible or hidden files.
Once the scan modes are complete, the results are displayed on the screen. On this screen, a number of options are available to the user. These include the recovery of multiple files. Multiple files can be restored with the click of a button. The files can further be sorted/filtered according to their data types, or can be searched using the name. A particularly useful feature that the software contains is the preview feature, which can help the user to view the contents of the file, before it is even recovered. This is useful for people who are not sure about the file name.
Another great feature packed inside this recovery software is the feature to import and export results according to the will of the user, so he or she can use the same search results to recover files in the future.