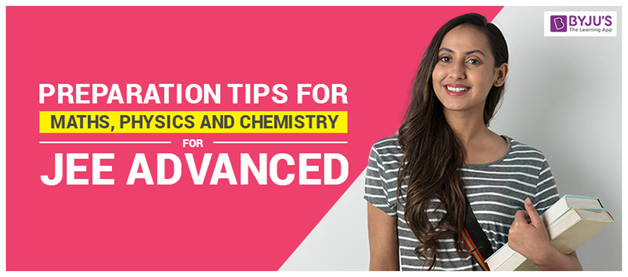 Every year the Joint Entrance Examination(JEE) is conducted for the students for the admission into different engineering colleges in India. This exam is divided into two parts such as – JEE Mains (1st Part) and JEE Advanced(2nd Part).  JEE Mains is conducted by the Central Board of Secondary Education(CBSE) for admission into Indian Institutes of Information Technology(IIITs) and National Institutes of Technology(NITs) whereas JEE Advanced is conducted only for those students who have cleared JEE Mains for the admission into different Indian Institutes of Technology (IITs). Candidate should be among the top 2,24,000 (including all categories) in Paper-1 of JEE Main to be eligible for JEE Advanced. To get into an IIT College, a student must have in-depth knowledge of concepts and their applications. JEE Syllabus of Class 10th & 12th contributes about 45% and 55% of JEE question-papers respectively. Students must prepare efficiently to clear the JEE 2018 and get into their desirous IIT colleges.
Here are some preparation tips for maths, physics and chemistry for JEE Advanced 2018:
JEE Advanced Preparation Tips for Chemistry:
(i) Students must be thorough with the chemical reactions and formulas to secure good marks in the JEE Advanced Exam.
(ii) Special attention should be given to topics in Organic Chemistry such as Functional Group Analysis, Stereochemistry and General Organic Chemistry(GOC).
(iii) Students must practice the complex numerical to develop speed. One must cover all the important topics in chemistry.
(iv) The main focus should be on the application skills, conceptual clarity, and awareness to prescribed syllabus.
Important topics to cover in Chemistry:
Chemical Equilibrium in Physical Chemistry
Coordination Chemistry
Chemical Bonding in Inorganic Chemistry
Electrochemistry
Organic Chemistry
Thermodynamics
Qualitative Analysis
JEE Advanced Preparation Tips for Physics:
(i) Physics is the toughest among all the subjects in the JEE Mains Syllabus. Students should devote more time and they should be more careful while reading this subject.
(ii) Students must pay attention to the topics like magnetism, optics and electricity to score well in the exam. Students are advised to practice mechanics more because it is considered less scoring by most experts and this topic forms the major portion of the JEE Advanced in terms of marks. So this topic cannot be neglected.
Important topics to cover in Physics:
Electromagnetic Induction
Capacitors
Electrostatics
Fluids
Optics
Thermodynamics
Magnetics
Heat
Waves and Sound
Modern Physics
Mechanics
JEE Advanced Preparation Tips for Maths:
Mathematics is considered to be of intermediate difficulty, easier than physics and harder than chemistry. If you prepare well and revise the numerical rigorously, you can surely score well in maths.
Important topics to cover in Maths:
Parabola & Hyperbola in Coordinate Geometry
Complex Numbers
Quadratic Equations & Expressions
Probability
Vectors
3D Geometry
Matrices in Algebra
Circle
Functions
Limits
Continuity and Differentiability
Application of Derivatives
Definite Integral in Calculus
Subscribe to Byju's YouTube video channel to learn with engaging video lectures –