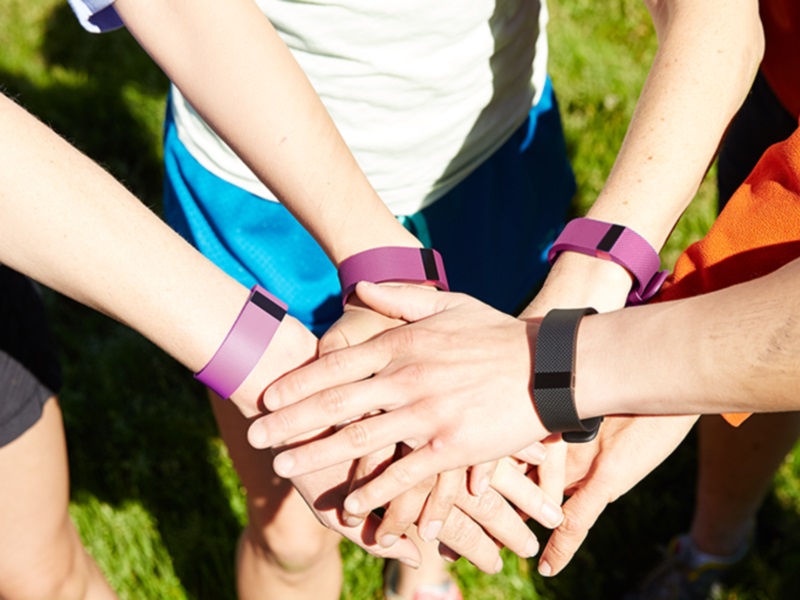 HIGHLIGHTS
Fitbit launched in India in August 2015
It has 500 retail stores in India with 1,000 targeted for 2016-end
According to Fitbit, its more expensive models are most popular
"I started using a Fitbit when I joined the company last year," says Manisha Sood, the Country Manager for Fitbit. "At the time I was taking only around 3,000 steps a day, and the recommended number is 10,000 a day, so the value of this was immediately clear to me."
Fitbit launched in India in August 2015, and a year down the line, while Sood can't reveal India-specific sales figures, she tells Gadgets 360 that in general, the adoption and other trends that the company is seeing here matches its experience in the US and other markets. Reading between the lines, it's pretty clear that things are going better than the company was expecting at launch.
Interestingly, Sood says that the expensive variants of the device – Fitbit's range goes from Rs. 4,500 for the Fitbit Zip, to the Rs. 25,000 Fitbit Surge – are most popular, even in India; the Charge HR, priced at Rs. 15,000 accounts for half the revenue the company sees in India, she says.
While most tech products focus on the online route to reach the audience in India, Fitbit is giving a lot of importance to offline stores, Sood adds. The company partnered with Amazon to launch its wearables online, but Sood says that it now has 500 retailers across India; the target is to reach 1,000 by the end of the year. While the company is focusing on electronics stores like Croma, or Vijay Sales, it's also now being stocked in Fortis Chemists' shops. "The company reached out to us, they were very interested in stocking Fitbit because they said that doctors have been suggesting that people try it out," says Sood, "and we're very happy to be associated with Fortis."
"India is the diabetic capital of the world. Hypertension, insomnia, heart diseases are hugely prevalent here," says Sood. "These are all major problems, and they are all lifestyle problems. We're not positioning ourselves as a medical solution; instead we just want to empower people to do small things, like sleep enough, walk enough, drink enough water, to improve their quality of life. And I think that this is working, across the country."
"On Amazon, we see sales from the interiors, not just the big metros – the top 20 cities do account for the bulk of the purchases of course, but we do see sales from all cities," she continues, "and what we've seen is that while our core target is obviously the 25 to 45 year old corporate worker, a lot of students, and older people are also using the Fitbit in India, and it became a very hot gifting item during Mother's Day. It did really well then, so for Father's Day we ran some special offers too, and that did very well too."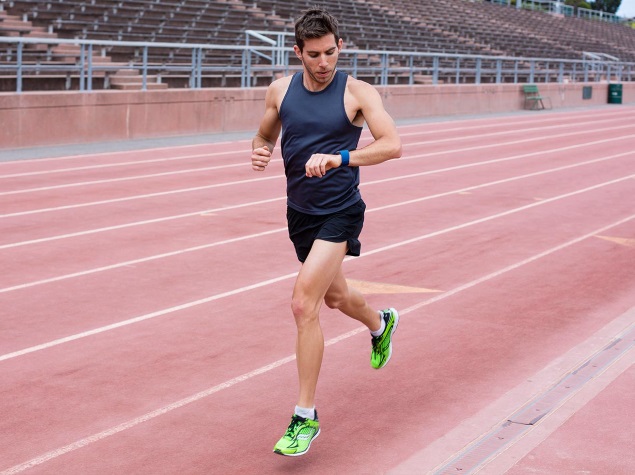 Fitbit is now rolling out its corporate wellness programme in India – it works with companies such as Barclays and Bank of America in the US, and Sood believes that this could catch on in India too. "Companies can have a dashboard that shows employee health and offer incentives, it can be good for building morale and the social aspect of the Fitbit means it's great for team-building too," explains Sood.
The company sees repeat customers in India, she adds, and says that word of mouth has been particularly important for growth. With Fitbit now focusing on sleep – new functions to help you sleep longer, and to improve its sleep data – the company could be looking at a new range of products for you to upgrade to soon enough. And if Fitbit's data is to be believed, Indians seem keen to buy the products, though it's unclear how many people actually keep using them over time, or even how useful a fitness wearable really is for you. But as Sood points out, you can certainly see a lot of people wearing the devices these days.
"India is a very price conscious market, but on health products, Indians don't compromise," she says, "if something is making a difference they will see the value of it."
["Source-Gadgets"]