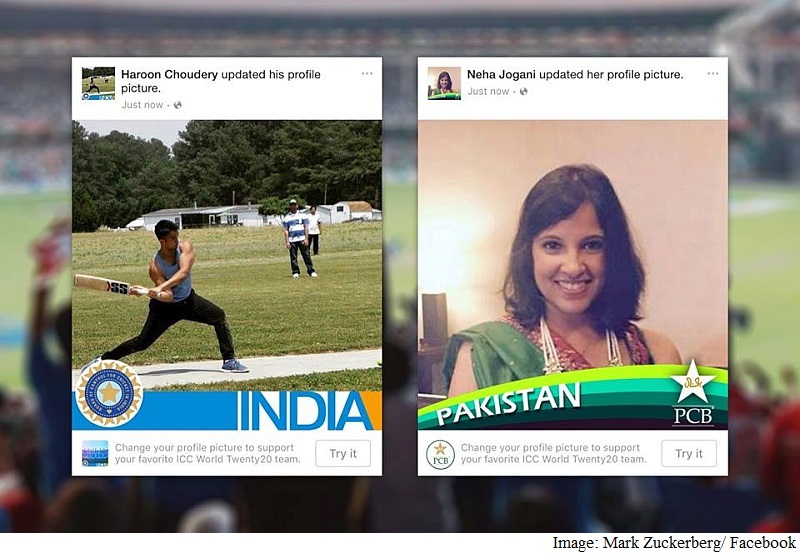 The cricket fever is raging in India and Pakistan as both the countries are set to compete in the ongoing 2016 ICC World Twenty20 on Saturday. Ahead of the cricket match, a brand new feature from Facebookis aimed at engaging fans of the teams of both countries.
The new Facebook profile frames feature lets users modify their profile picture to show support for their favourite teams. The feature lets Facebook users add a banner for their favourite team. As with other temporary profile picture changes, Facebook is offering users' the option to switch back to their original profile picture in one hour, one day, one week, or never. Facebook users can head to facebook.com/profilepicframes to try out the new feature.
While temporary profile picture modifications are nothing new, Facebook CEO Mark Zuckerberg noted that there is something special about how the feature is being used this time. The profile frames feature is being used by several fans to represent the rival team.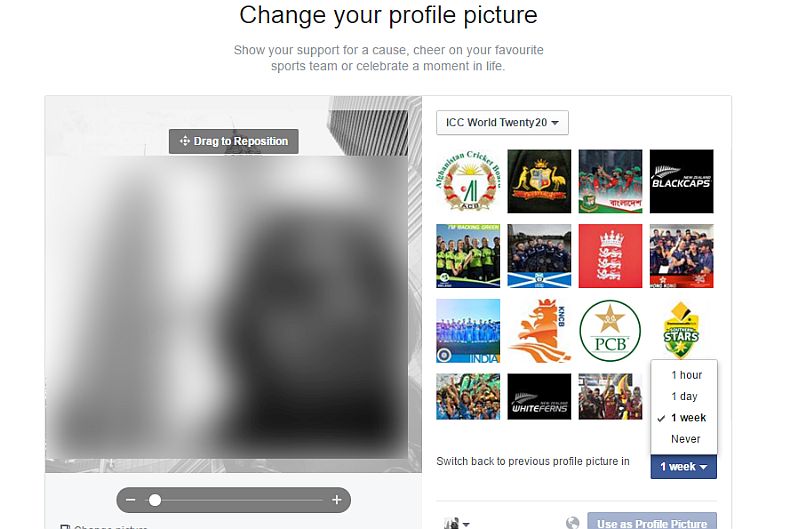 In a post, Zuckerberg said, "Something pretty interesting is happening in India and Pakistan on Facebook right now [..] Fans around the world are going to facebook.com/profilepicframes and using a profile frame to show support for their favorite teams. But fans from India and Pakistan are doing something different. Hundreds of thousands of Indian cricket fans are putting the Pakistani frame around their picture. And Pakistani fans are doing the same thing — showing support for India. They're using the hashtag #ProfilesForPeace… When we designed the profile frames feature, we just wanted to help people show support for their favorite teams or a cause they believe in. But this story shows that the more connected we are, the more we realize that what unites us is more important than what divides us."
Sportskeeda reported the new online campaign first and even gets a mention from Zuckergerg in hispost.
To note, the new profile frames feature on Facebook is available for various sports as well as films and birthdays among others occasions. The 2016 ICC World Twenty20 kicked off in India last week and is one of the biggest cricket tournaments of this year.
Download the Gadgets 360 app for Android and iOS to stay up to date with the latest tech news, product reviews, and exclusive deals on the popular mobiles.