There are a lot of small and big gadgets that a college student needs (and we are not talking about laptops and mobile phones because these two are kind of obvious ones!). These gadgets help you make the most out of your college life (and also make it super fun & exciting). We have prepared a list of gadgets that you must own; give it a read, it will help you get started. 
Portable Hard Drive
There are a few things that are common to all kinds of colleges, like assignments, evergreen moments, and online gaming nights! The question is how do you store and save these memories? Well, you use an external hard drive for it. 
Seagate, Western Digital, Hitachi, Toshiba, etc. are some of the hard drive brands that you can place your trust in. Usually, you get a hard drive in three variants; 500GB, 1TB, and 2TB.
Laptop Tray
While in college, you will use your laptop for various purposes (right from binge-watching to making assignments). Let us say that your laptop will remain on for many hours within a day. Now, if you want your system to last for a long time, then you will need to ensure that your system is not overheated. 
Laptop Tray is a device on which you place your laptop, and it cools down the internals of your system. This cooling system is a kind of a must for every college-goer.
Portable Printers
Do not imagine a printer as a bulky-sized gadget; instead, there are compact-sized printers that take little space in your college room and come in very handy. There will be immense instances when you will need to print your project work, and other assignments in hard copy and you cannot really depend upon your colleges' printer room for the print-outs (trust me the whole college will be in that room to get their project's hard copy). For all such times, you can get a small-sized printer for yourself. Epson, Canon, HP, Fujifilm, Polaroid, etc. are some brands that you can check out for printers. Buy all the latest Gadget at Flipkart, also you can use the promotional offers to get discounts. 
Bluetooth Speaker
What is that one thing that you need to play good music and enjoy a movie marathon; good audio quality. Good quality Bluetooth speaker is what it takes for that night-long music at parties and unending movie/web-series sessions. 
Before buying a Bluetooth speaker, you need to check out a few features, so that you are making the right purchase. Check out features like Bluetooth version (go for 5 or 5 point something!), resistance to water, multi-room connection, option for aux input, etc. Boat, Noise, JBL, Infinity, Bose, Sony, etc. are some of the brands that will not disappoint you, as far as Bluetooth speakers are concerned. 
Kindle Paperwhite
Going through hardbound books and taking your notes from them is yesterday's story! Now we have got Kindle Paperwhite which will help you read your course material and books, on the go. 
The latest version of Kindle comes with a built-in front light feature. This is a unique lighting system that is not based on an LCD-based backlight model, but on a lighting system that lightens up the electronic ink display. It helps you read without causing any strain on your eyes. Apart from that, it is also super sleek and portable. If you are trying to read something in a dark room, then you can depend upon Kindle's back-light for a clear display of the content, on Kindle.
Wireless Headphones
Being a student, how can you not have good wireless headphones? Right from hands-free calls to soft music in your ears, these wireless headphones are a must. There are many headphones that come with in-built wi-fi, which helps you connect with the omnipresent wi-fi of your college campus. 
You can also check out noise-canceling headphones, for distancing yourself from all the noise of your dorm room (and delve into your course material!). Sony, Sennheiser, Skullcandy, JBL, etc. are some of the brands that you can check out for your wireless headphones.
Fitness Tracker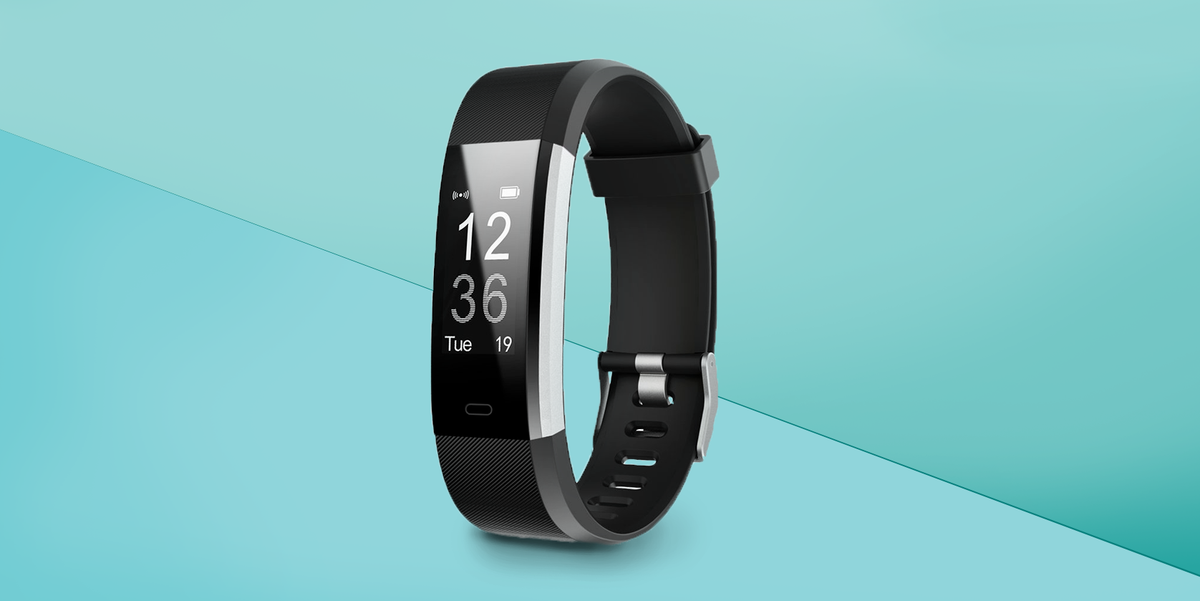 Inculcating the habit of exercising and keeping yourself healthy, right from your college days, is one of the best things that you can do for yourself. A fitness tracker is that one gadget that can help you maintain your health, effortlessly. 
This tracker will help you track your sleep, your exercise quota, your heart rate, etc. You will have all the data related to your health, right on your hands; you can plan your exercise regime around this data and keep a tab on your health.