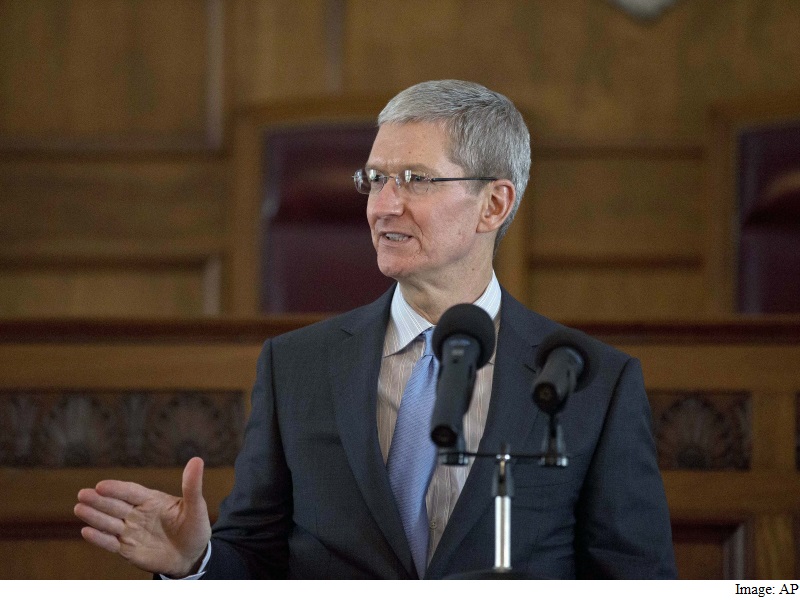 Apple CEO Tim Cook is far from a regular user of Twitter, having racked up just three tweets this month and a total of 226 since joining the micro-blogging service back in July 2013. But despite the burden of the upcoming iPhone event and the ongoing Apple vs FBI battle over encryption, Cook took to the site to congratulate the people at the company and co-founder Jack Dorsey on the occasion of Twitter's 10th birthday.
Happy 10th Birthday @jack and everyone @twitter! Thanks for giving all of us the ultimate megaphone.

— Tim Cook (@tim_cook) March 21, 2016
Incidentally, Cook and company have an event scheduled on the same day as the site's birthday, with a new smaller iPhone and iPad Pro to reportedly become part of Apple's growing lineup, a nod to market demands amid slowing growth for the company's other products. Gadgets 360 will be reporting live from the company's headquarters in Silicon Valley on Monday night, and you can read more about what's expected here.
Add to that a hearing scheduled for Tuesday with the US government, and it looks to be a busy week for Apple. The case is far from completion though, and many expect it to be first round in a much bigger fight between privacy and security.
Apple has shared a deep relationship with Twitter, having integrated the service into iOS 5 back in 2011. Users could connect their Twitter account directly from the iPhone settings screen, and it helped the social network increase signups by a huge margin. With iOS 7, even virtual assistant Siri got Twitter integration and it allowed owners of Apple devices to tweet by just talking.
The social networking site came to life on March 21, 2006 with Dorsey sending the first tweet. Since then, Twitter has undergone numerous changes that have expanded on the site's offerings. The platform has been responsible for bringing the hashtag (#) into mainstream culture, so much so that real-life conversations now tend to use the practice, albeit in a cringe-worthy manner.
Download the Gadgets 360 app for Android and iOS to stay up to date with the latest tech news, product reviews, and exclusive deals on the popular mobiles.