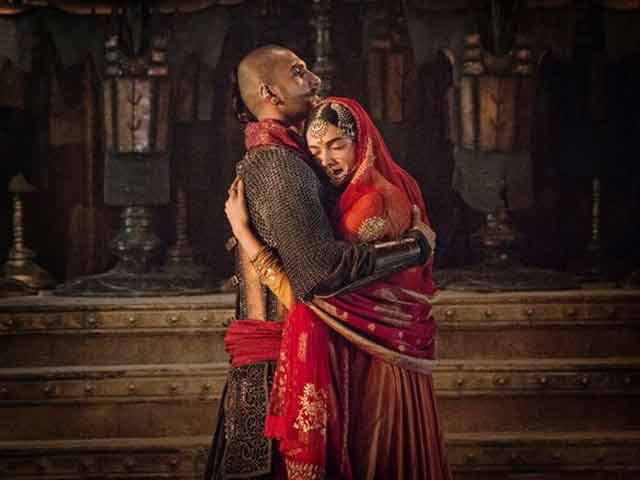 MUMBAI: 
The Bombay High Court today refused to grant a stay on the release of Sanjay Leela Bhansali's film
Bajirao Mastani
.
The Court asked the respondents to file a reply within a week.
The High Court was hearing a petition alleging distortion of historical facts pertaining to late King Shrimant Bajirao Peshwa in the film.
The respondents include Maharashtra government, Chairman of Central Board of Film Certification, Producer-Director of the film Sanjay Leela Bhansali and three lead actors — Ranveer Singh, Priyanka Chopra and Deepika Padukone.
The bench headed by Justice Naresh Patil, however, asked the petitioner's lawyer RN Kachave to make the central government a respondent in view of allegations of violation of Cinematophic Act.
The petition, filed by Pune-based activist Hemant Patil, said the film is on the life and history of Peshwa King Bajirao and his wives Kashibai and Mastani. He objected to a song in the film 'Pingaa' and 'Malhari' saying it incorrectly portrays the characters of the Bajirao and his wives.
The film hit the screens today.
The petitioner alleged that Bajirao Peshwa and his wives never danced in their life time. He said the song 'Pingaa' is "offensive" to Marathi culture and degrading to a Maharashtrian lady. The filmmaker had twisted facts on the pretext of artistic licence, he said.
"The film is an insult to the glorious history of Bajirao Peshwa and a total misrepresentation of his personality. It is just and necessary to prevent such film-makers from imaginary and fictitious films on historical persons as it may hurt the sentiments of people," Mr Patil contended.
The petitioner had earlier filed a suit in a Pune court which dismissed it saying the plaintiff could approach the Censor Board with his grievances about releasing the film.
Earlier, Prasadrao Peshwa, the descendant of Bajirao Peshwa I, had also alleged that historical facts have been "altered" while portraying the late king and his wives in the film.
In a letter written to Maharashtra Chief Minister Devendra Fadnavis, Mr Prasadrao demanded that the government look into the matter, review the film, investigate the matter and take a decision accordingly.
["source-ndtv"]